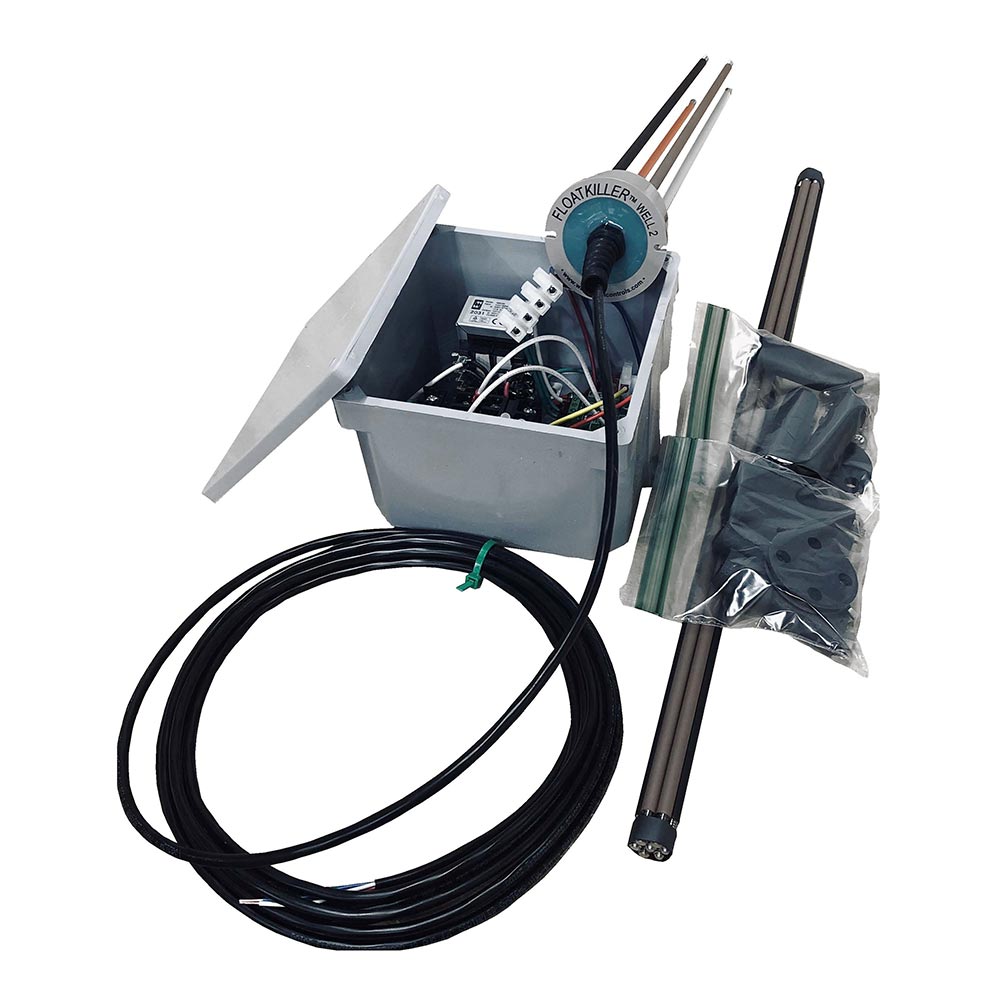 SIMPLEX FILL and LOW ALARM – FK-WELL 2
Simplex Fill sensor with set points for Fill On, Fill Off and Low Alarm
The FK-WELL 2 Checkpoint SmartProbe sensor is used in clean water applications. The sensor provides a Simplex Fill function with Low Alarm using two switch outputs.
The sensor uses a differential between the Fill On and the Fill Off probes to determine when the Fill function is needed. This hysteresis allows for the control over On and Off functions using a single switch output.
The sensor comes with a Checkpoint Power Supply. Choose between 110 or 220VAC.
Reliable solution with little to no maintenance required no matter the water quality! Never Plates, Fouls or deteriorates – We Guarantee it! Download the Approval Sheet To Submit With Your Order Here.
FK-WELL 2 INSTALLATION GUIDES