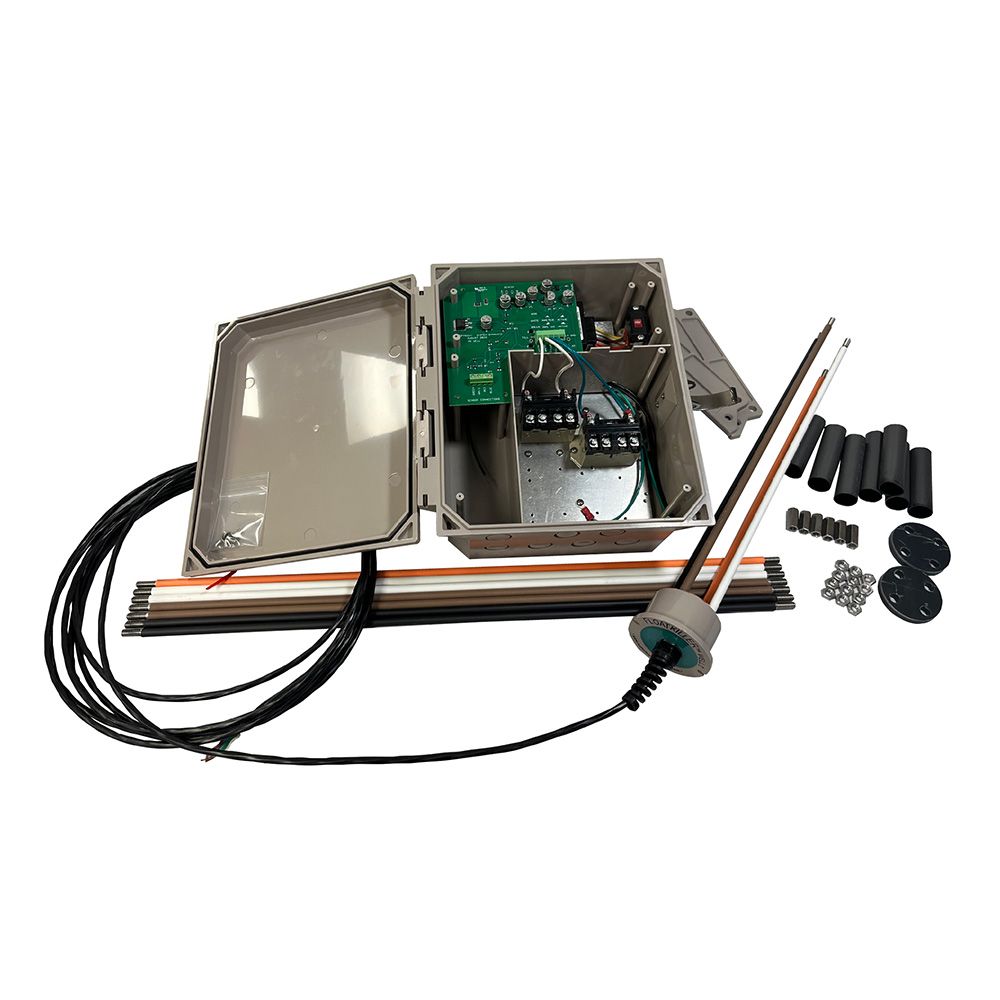 SIMPLEX FILL and LOW ALARM – FK-WELL 2
Simplex Fill sensor with set points for Fill On, Fill Off and Low Alarm
The FK-WELL 2 Checkpoint SmartProbe sensor is used in clean water applications. The sensor provides a Simplex Fill function with Low Alarm using two switch outputs.
The sensor uses a differential between the Fill On and the Fill Off probes to determine when the Fill function is needed. This hysteresis allows for the control over On and Off functions using a single switch output.
Comes with a Control Panel that can be powered by either 115 or 230 VAC.
Can be used with up to 3HP 110VAC or single phase 220VAC well and booster pumps.
Can be used with Solenoid valves.
Reliable solution with little to no maintenance required no matter the water quality! Never Plates, Fouls or deteriorates – We Guarantee it! Download the FK-Well 2 Installation Guide for more details.
FK-WELL 2 INSTALLATION GUIDES