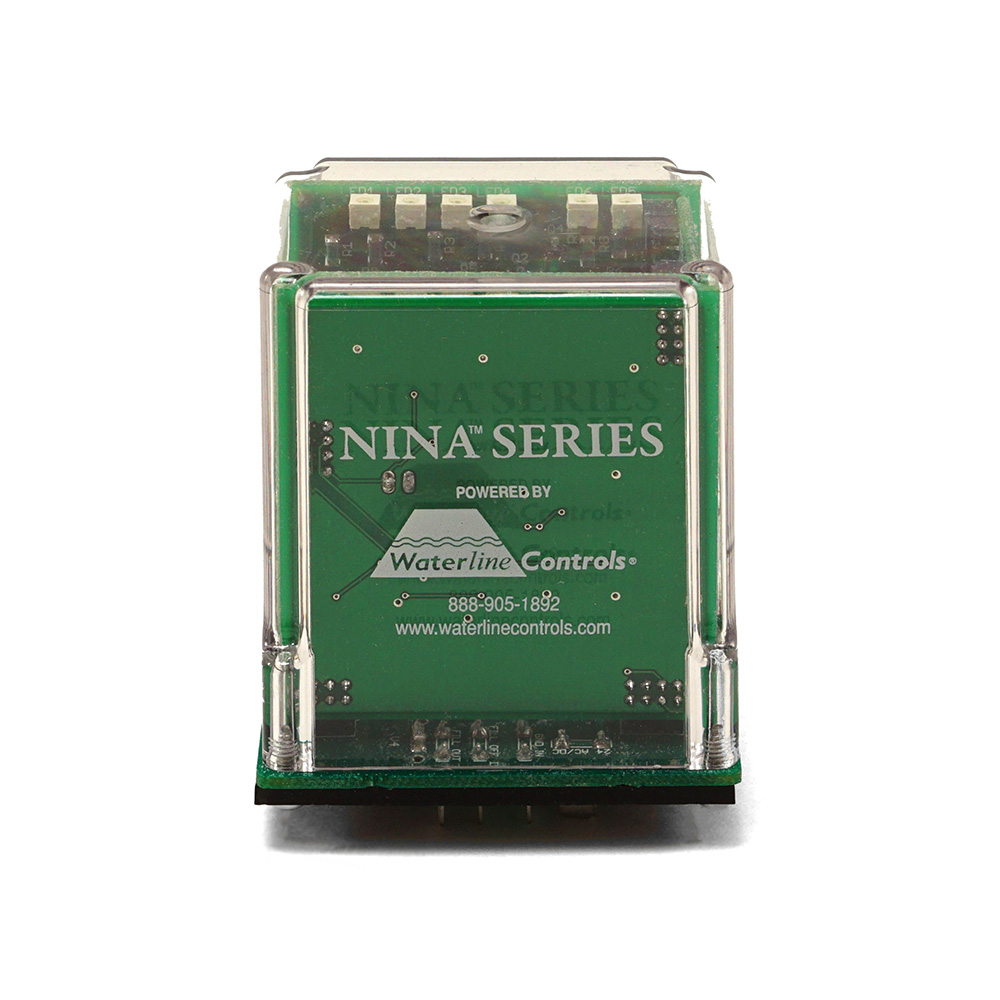 Our system uses a state dependent frequency monitor. A microprocessor controlled frequency state change detection method uses a low amplitude signal generated on multiple sensor probes of differing lengths. Each probe has a frequency separate from all other probes in the array and independently changes state when touched by water. The state change of the frequency on each probe is monitored by a microprocessor which can perform multiple water level control functions.
A strength of state dependent frequency monitoring is long term stability of the sensing probes. The signal strength is not sufficient to cause fouling, degradation, or deterioration of the sensors due to electrolysis in contaminated water. Sensor cleaning requirements are minimal or eliminated. Use of multiple sensing rods of different length allows the user to intuitively set up control switches at various water heights.
The microprocessor in a state dependent frequency monitor can actuate valves and/or large pumps with very low power consumption. Multiple switch controls can be built in to small package while providing complex, application specific functionality using the microprocessor. Low power consumption of the controls is consistent across large and small field applications. This universal technology is used in applications with wide-ranging liquid quality.
FUNCTIONS: Fill, Low Alarm and Manual Reset
INPUT POWER: 110VAC
5-YEAR LIMITED WARRANTY
LIFE OF PRODUCT TECHNICAL SUPPORT