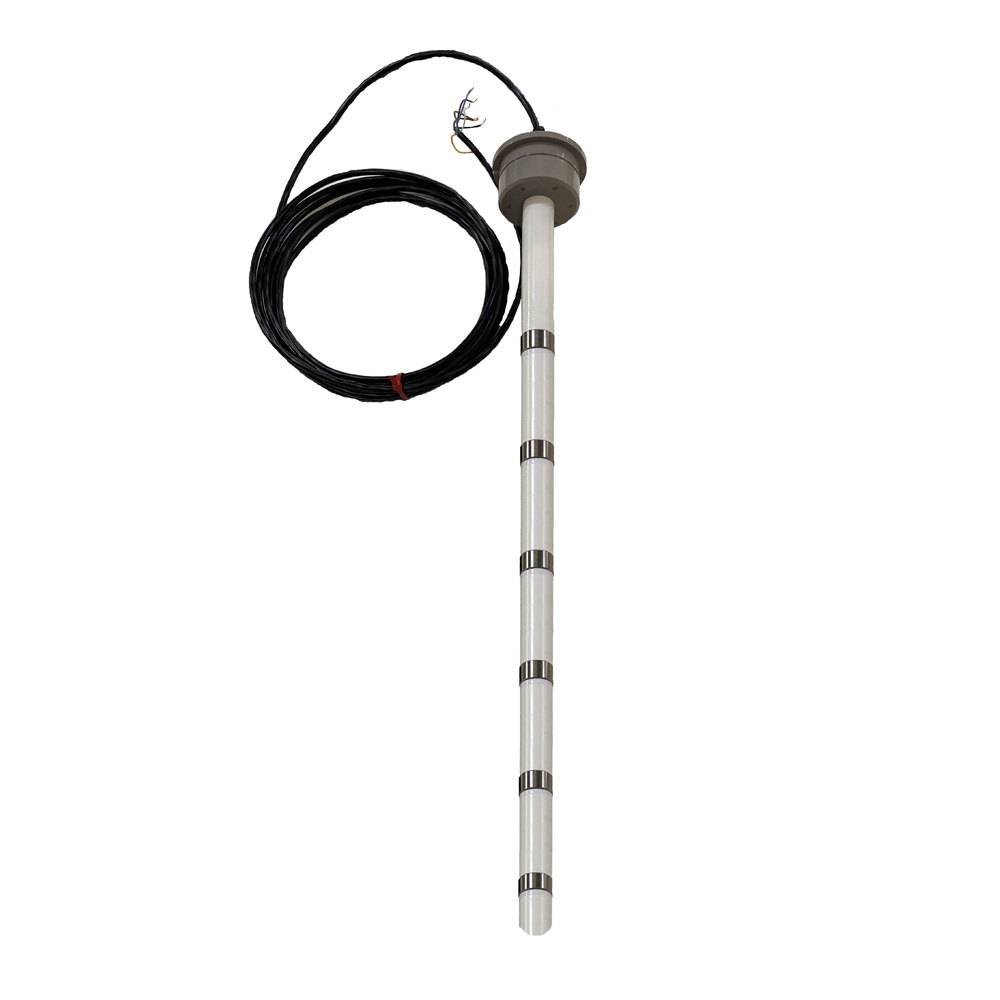 ANALOG LINEAR 5 RING SENSOR STICK
This product uses a unique and reliable method for a 4-20mA output to an analog system. Intuitive in the fact that when water touches a sensor ring, it incrementally increases the output proportionately to the number of sensor points. This 3 wire system uses traditional wiring method. Our sensor ring method adds a level of reliability compared to pressure and ultrasound sensors requiring no calibration or adjustment for sensitivity.
Reliable solution with little to no maintenance required no matter the water quality! Never Plates, Fouls or deteriorates – We Guarantee it! Download the Approval Sheet To Submit With Your Order Here.
5 RING SENSOR STICK APPROVAL SHEET