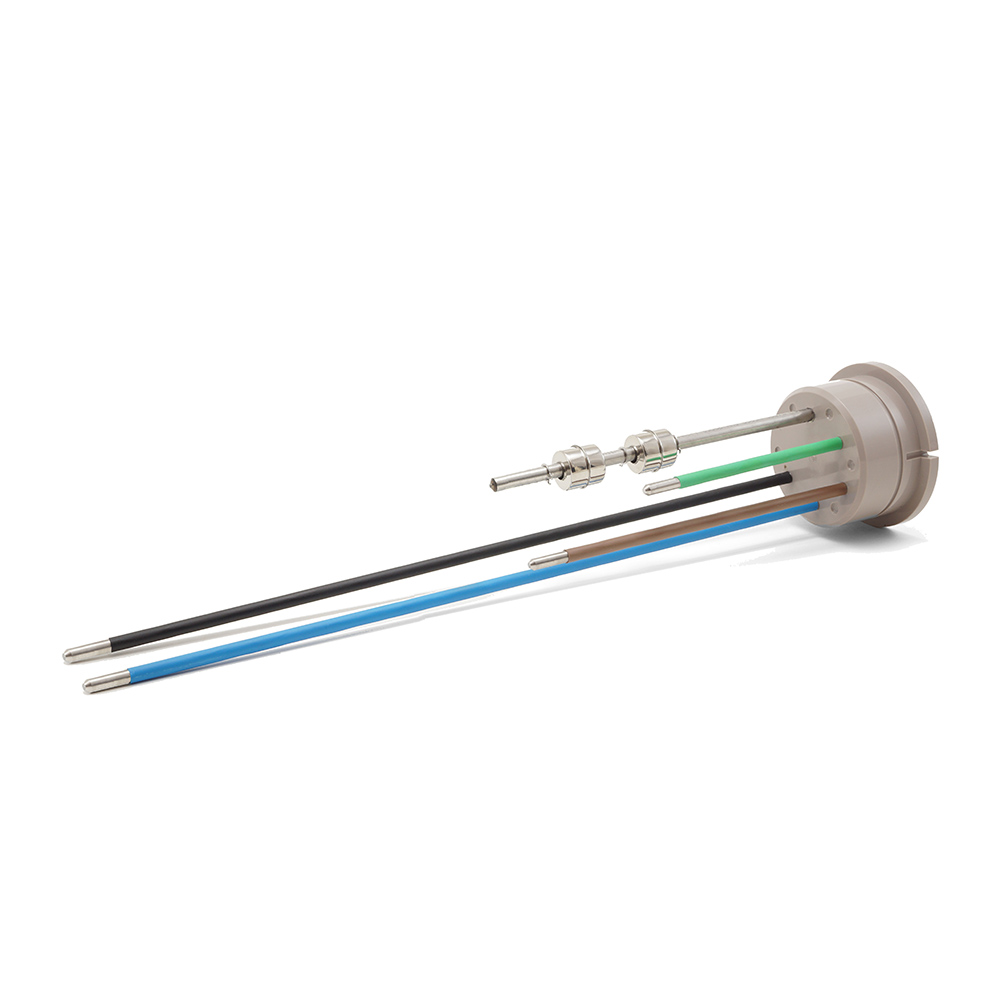 SIMPLEX PUMP DOWN, HIGH WATER ALARM, OIL ALARM and OIL FAULT with COMMON RELAY – 3SPD26R-ROD
Simplex Pump Down sensor with set points for Pump 1 On/Off, High Water Alarm, Oil Fault, and High Oil Alarm with Common Relay Wire Input.
The 3SPD26R-ROD Checkpoint SmartProbe sensor is used in dirty water and elevator sump applications. The sensor provides a Simplex Pump Down, High Water Alarm, Oil Fault and High Oil Alarm with a common relay contact input and independent switch outputs. The VDC applied to the common relay contact will be applied to the switch output when that switch is active.
Programming logic provides a sequence on and all off function for Pumps 1 and 2. Each pump will turn on when water contacts its respective sensor rod and both pumps will turn off when water is below the All Pumps Off sensor.
The sensor uses a differential between the Pump 1 On and All Pumps Off to determine when the Pump 1 is needed and a similar differential between Pump 2 On and All Pumps Off. This hysteresis allows for the control over On and Off functions using a single switch output for each pump.
3SPD26R-ROD APPROVAL SHEET